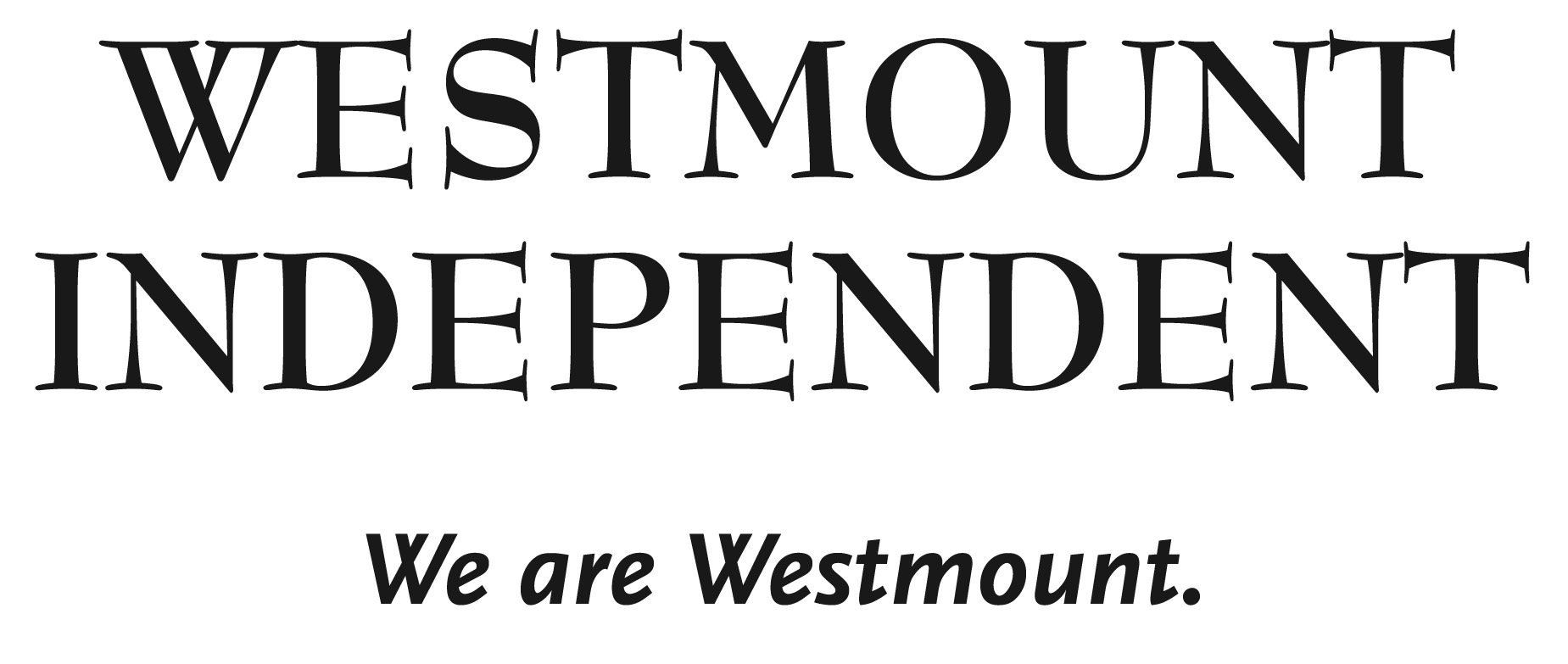 The Westmount Independent is an independent, Westmount-owned, weekly newspaper distributed free in Westmount, Quebec, Canada. Westmount is an independent municipality on the island of Montreal, just west of downtown and a part of the Montreal agglomeration.

The Westmount Independent's circulation is 14,500+ copies by Canada Post and at drops around town. Our team of local writers, designers and editors is diverse and experienced. It includes Laureen Sweeney, Heather Black, Veronica Redgrave, Ted Sancton, Aurelien Guillory, Martin C. Barry, Ralph Thompson, and Ingrid Kovitch Dannenbaum.

Content & stories

David Price, Editor, 514.935.4537, email: please type "david.price", then the "at" sign, then this website's name without the "www"

Laureen Sweeney, Chief Reporter

Advertising sales

Arleen Candiotti, Advertising Consultant, 514.223.3567, email: please type "advertising," then the "at" sign, then this website's name without the "www"

Accounting
Beth Hudson, Accounting, 514.223.6138, "office", then the "at" sign, then this website's name without the "www"

Classified ads: www.westendclassifieds.com
Recent editions:

December 11: Last 2018 issue: Second SCAOPI process for 500 - City demographics - Budget meeting December 17

December 11, 2018 distribution update:


At houses & duplexes: look for the Independent in Publi-Sac on Thursday, December 13.
It will also come by mail by Friday if Canada Post does implement a strike locally.

At multi-unit buildings: look for the Independent in your lobby, not your mailbox. Please call David Price at 514.935.4537 if you are not getting the paper. And please tell building management that you want it.

December 4: Council hikes pay - Demo hearing, Hillside Clinic - Community liaison for super-hospital tunnel

November 27: Council's bike ride - PSOs help rescue baby & toddler - Holiday Gift Guide Section

Looking for older editions? Check out our

archives

.


Westmount links:

Westmount Historical Association


Distribution:

The Westmount Independent is distributed by Canada Post in Westmount and at drop-offs around Westmount.

Most reliable pick-up: 310 Victoria Bldg. lobby (Victoria Ave. and de Maisonneuve Blvd.)

2nd most reliable pick-up: Metro grocery store (Victoria Ave. & Sherbrooke St.)

Also: Victoria Hall, Westmount city hall, Westmount Public Library, Westmount Square tabagie, Atwater Library and at many coffee shops, salons and waiting rooms.

Letters of Support

14,500+ physical copies DW, plus low-resolution email and web versions ● Distribution: Tuesday to Friday (longer when interrupted by postal holidays)

Press time: Monday at 10:30 am (except before long weekends, Friday at 10:30 am)
The Westmount Independent is owned by Sherbrooke-Valois Inc. 310 Victoria Ave., #105, Westmount, QC, H3Z 2M9

Sherbrooke-Valois Inc. used to publish the Free Press, calendars and Vivva Montreal, and hosts the website of Price-Patterson Ltd.