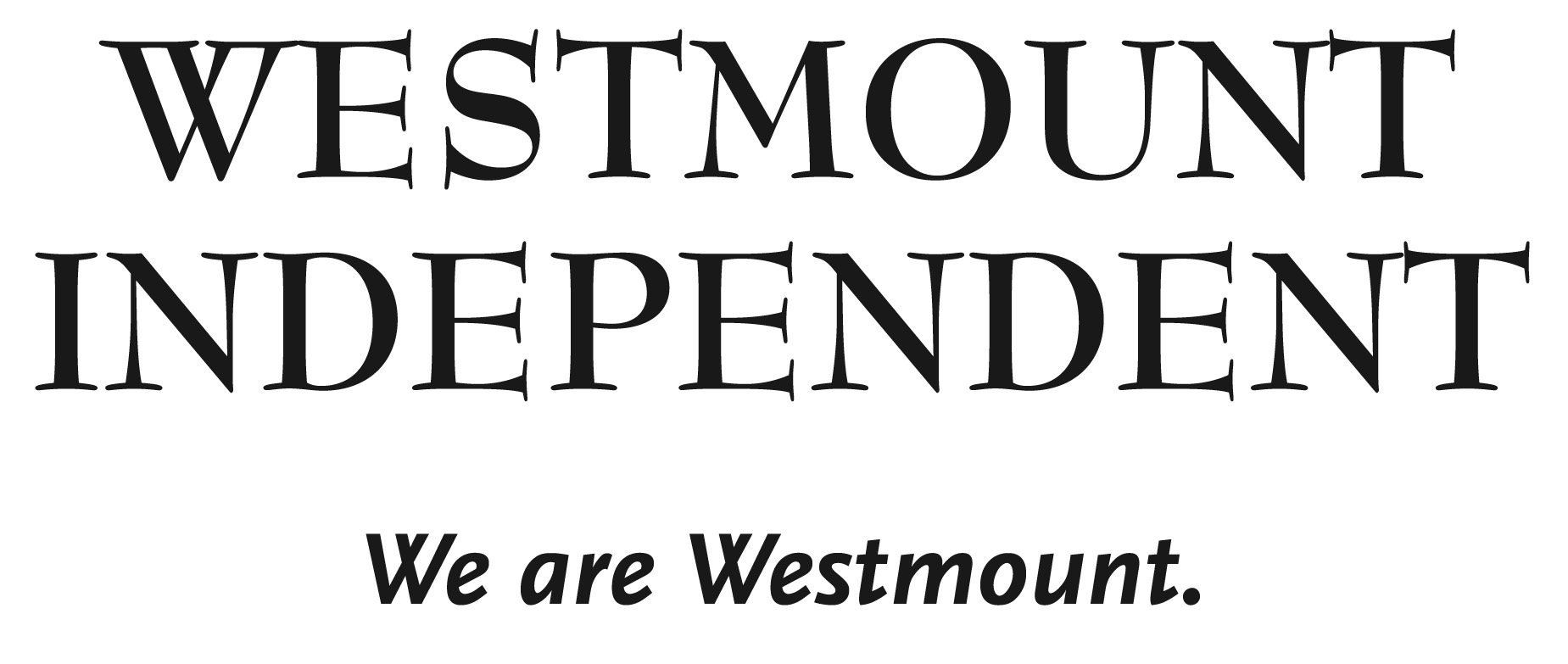 The Westmount Independent is an independent, Westmount-owned, weekly newspaper distributed free in Westmount, Quebec, Canada. Westmount is an independent municipality on the island of Montreal, just west of downtown and a part of the Montreal "agglomeration."

The Westmount Independent's audited circulation is 15,056 copies by Canada Post and at drops around town. Our team of local writers, designers and editors is diverse and experienced. It includes Laureen Sweeney, Heather Black, Veronica Redgrave, Ted Sancton, Aurelien Guillory, Ralph Thompson, Ingrid Kovitch Dannenbaum, Isaac Olson, and Kristin McNeill.

David Price, Publisher

Kristin McNeill, Editor, 514.223.3578, email: please type "indie", then the "at" sign, then this website's name without the "www"

Laureen Sweeney, Chief Reporter

Arleen Candiotti, Advertising Consultant, 514.223.3567, "advertising", then the "at" sign, then this website's name.

Beth Hudson, Accounting & Classifieds, 514.223.6138, "office", then the "at" sign, then this website's name.


Recent editions:


August 23: Sports programs need more volunteers - Roslyn school grounds - Women's Rugby

August 16: Greenhouse reconstruction - Bus shelter & phone booth disappear - Commercial uses at WRC

August 9: First PPCMOI project nixed - Skate park opens - City hopes to limit collusion

Special Note:

Canada Post issues? We are publishing.
Canada Post, which usually delivers our newspaper door to door, may be experiencing labour issues due to a lock-out or strike.
Until we know the situation is resolved, we have to make other plans to avoid our printed newspapers being caught in a Canada Post building due to a lock-out or strike that happens a day or two after we deliver to Canada Post.

House and duplex residents

Residents of houses and duplexes without a "no junk mail" sticker on their doors should receive copies of the Independent on Thursdays in a Publisac. If you do have a "no junk mail" sticker, please contact me to add your name to a list that will be separately served.

Apartment and condominium dwellers

For apartment and condo residents, this week, we will target Westmount's largest buildings with a stack of newspapers for your lobby. Please alert your doormen and staff if you would like to receive newspapers. As things go on, every apartment building should get its own "drop" of papers. Please call me if you want the paper and are not getting it.

Drop sites, emailed newspapers and website

Existing drop sites (municipal buildings, Metro grocery store, Tabagie Westmount Square etc.), the emailed newspaper list and the website will be maintained as is, but with more newspapers in some cases. Please call me if you have any suggestions.

As usual, we will take a break in July. Our last issue is July 12. Our first issue back is August 9.
Thank you for your help and patience at this time.
We wish management and labour at Canada Post good luck in their negotiations.

David Price, Publisher 514.935.4537 david.price@westmountindependent.com

June 28: Prince Albert 'splash pad' - St. Léon solution - Workers rescue baby ducks

Looking for older editions? Check out our archives.


Westmount links:

Westmount Municipal Association

Westmount Historical Association


Distribution:

The Westmount Independent is distributed by Canada Post in Westmount and at drop-offs around Westmount.

Most reliable pick-up: 310 Victoria Bldg. lobby (Victoria Ave. and de Maisonneuve Blvd.)

2nd most reliable pick-up: Metro grocery store (Victoria Ave. & Sherbrooke St.)

Also: Victoria Hall, Westmount city hall, Westmount Public Library, Westmount Square tabagie, Atwater Library and at many coffee shops, salons and waiting rooms.




The Westmount Independent is owned by Sherbrooke-Valois Inc. 310 Victoria Ave., #105, Westmount, QC, H3Z 2M9

Sherbrooke-Valois Inc. also publishes The Free Press. It used to publish calendars and Vivva Montreal, and hosts the website of Price-Patterson Ltd.