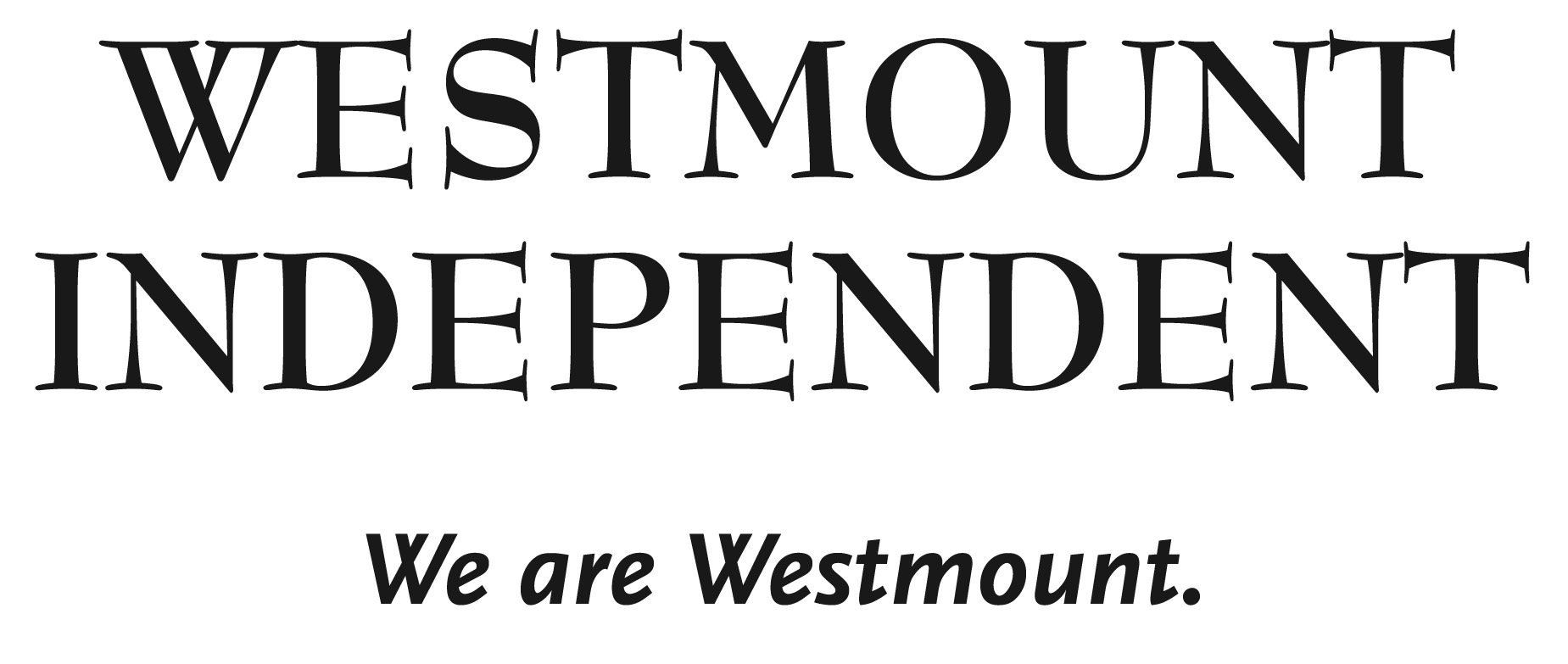 Home 2018 (37 issues to October 16 inclusive, 503 total)


December 14: Second year of tax freezes - First local heritage site - Zoneless daycares

December 6: Claremont project - Rovers in Nepal - Temple Hive

November 29: By-Laws have 'sharp teeth' - Light pollution - Wintering Bees at WHS

November 22: Tax reprieve? - 3 year plan for park - Loose dog, hiding beer & suspicious branches

November 15: Fire at Lavanderia - MTQ outlines - Turcot construction

November 8: 'historic' $16M - Bike route trial continues - Library's Giant iPad

November 1: 2017 capital works budget - Artistic photo project - Falling stones & lack of masons

October 25: 'Celebration Garden' - Teal Pumpkins - Sold-out horror

October 18: 'Mr. Fletcher' retires - Dorchester'eyesore' - Fall Social Calendar

October 11, 2016: Roslyn school redo disappoints some - Bike path consultation

October 4, 2016 : Summit Woods dog use - Trent resigns - Airbags deploy & leaky hoses

September 27: Online dog licensing - Parking spots disappear - Fall Events

September 20: Park Day - Splash Pad - Abandoned Toys - new valuation roll

September 13: WRC Pool - Sports - Schools - Beer - Westmount`s first bridge

September 6: City looks to Quebec for strategy - Crumbling stone walls - Rib Fest too big

August 30: Construction values down - Bus shelter and Westmount Park woes - English theatre

August 23: Sports programs need more volunteers - Roslyn school grounds - Women's Rugby

August 16: Greenhouse reconstruction - Bus shelter & phone booth disappear - Commercial uses at WRC

August 9: First PPCMOI project nixed - Skate park opens - City hopes to limit collusion

July 12: Wood Ave. next up - Residents oppose trailers - Usual complaints and animal stories

July 5: City projects $1M surplus - Bike racks - Annual camp-out

June 28: Prince Albert 'splash pad' - St. Léon solution - Workers rescue baby ducks

June 21: Narrowing of Dorchester - Bike racks coming - Rec programs filling up

June 14: Council rejects 'stumps,' - Couillard keynote - Toddlers now allowed

June 7: Overhaul for Roslyn School - City's net worth - Victoria village street festival coming

May 31: More sound barrier delays - Decarie Expressway closed for 3 July weekends - 9 letters to the editor

May 24: Compromise found for evening swims - Indecent exposure in Summit Woods - Family Day this Saturday

May 17: 2015 financial results - Tulip ceremony - winners of annual youth writing contest

May 10: STM launches $5M suit against city over 20-year pumping of hydrocarbons - City to phase in bilingual parking signs, de-clutter

May 3: City reports $2.6M surplus - Skatepark - pay-by-plate parking confusion on Greene

April 26: St. Léon students - Enraged man & 'aggressively' begging teens - New bike routes open

April 19: PAC centennial - 2015 Home Sales - Greta & Aurélien on Luxury - Unleashed dogs & cold cats

April 12: Noisy WRC's compressors - PPCMOI zoning by-law adopted - RMR exhibits WWI underground art

April 5: Metro Condos scuttled -Mountainside United for sale - Rainbow Daycare to close- Inuit residence relocating

March 29: Ping pong, chess tables - Local faith groups help Syrian refugees - another victim of 'nephew' fraud call

March 22: Adapted park play equipment - Conservatory drone inspection - Disobedient drinkers

March 15: PPCMOI meeting - Parking limits - HCP celebrates 25 years at Earth Hour

March 8 : Closure of Summit Circle - Rovers' Nepal project - Woman blown over

March 1: Superior Court rules for city in Dubé case - Beer Review - 'Learn to Skate' school partnership

February 23: Flag protocol - Poet laureate - 5 hour ambulance wait for 99-year-old

February 16: Trial bike routes on CSA, Wstmt. Ave. - Summer Camps: Part 2 - Train Station

February 9: Early public consultation for all large projects - Mayor's Column - Summer Camps: Part 1

February 2: New restrictions for tree-cutting - Grocery store/seniors' home nixed - Councillor's Column

January 26: Winter carnival at Murray Park - WRC café opens - Map to follow hydro outages

January 19: Drones to assess greenhouses - Plants watered & fish survived - Holman-Price benches in situ

January 12: Power outages - bike path cleaning - 'Climate Café'


December 16: City budget adopted - Tighter tree rules - Bike route opponents

December 8: No tax hike for 2016 - Changes to Tupper - Youth orchestras

December 1: New library website - city's agglo share - Book sale for library sets record

November 24: Council denies superhospital's request - 'Giving Tuesday' Dec. 1 - Enough signatures for referendum

November 17: Rates up 63% - 'Holiday madnesss' - 9 Lives - roaming gang of teenagers

November 10: City hikes capital works spending - Healthy City stalwarts - Mayor's comments re financial position

November 3: the role of PAC - Police to meet Westmounters - 'Wheels-to-curb' campaign

October 27: 2016 capital works budget - Election win 'fantastic news' - staying Independent

October 20: Greenhouse closes indefinitely - Turcot work to close Greene then Glen Rd. - Fall social calendar- Part 1

October 13: Trial bike routes - Quarter Century Club - Dog run opens with adjustments to follow

October 6:

City's 'new-found' regiment - Supermoon brought people together at lookout - Retail Watch & Underdog

September 29:

Cannon in limbo - Response to Kay's letter re: Pit bulls - Croquet tournament on lawn bowling greens

September 22:

Tennis courts, dog run to be ready this fall - 'pinpad fraud' - After-hours incidents

September 15:

New parking system set for April - WRC finds concessionaire - Raccoons invade

September 8:

Concerns over planned project at Claremont - Wood-burning stoves & fireplaces spared from ban

September 1

: Talks ongoing with super-hospital - Election Posters - Underdog

August 25:

Pool wheelchair ramp - Sherbrooke Street's history - Beer Review

August 18:

Hughes wins NDP nomination - Adult swimmers speak out - Westmount Art Scene

August 11:

Bike routes - Dog run - New city clerk, archivist & treasurer - SAQ responds

August 4:

Residents unhappy with proposals - student park workers - 9 Lives

July 7:

Cameras at lookout - Major impact from real estate - Missing teenager returns home

June 30:

7 "worst streets" nominated - new cardiac clinic at Queen E - a gorgeous Underdog

June 23:

City posts $12M surplus - Kids can swim 'til 7:15 - Local teen still missing

June 16:

E-cigs banned in city buildings - Sports & Rec honoured with award - Greta spies spring

June 9:

Parking, Bike Path, Dog Run, Family Swim - Skatepark, Sidewalks, Speeding

June 2:

Water testing reveals lead - Park improvements - 40th Annual Family Day

May 26:

Children's makes its move - Mount Stephen arking poll - Dog run relocated

May 19:

Residents file class action - Family Day turns 40 on May 30 - Nine Lives

May 12:

Mt. Stephen group protests - WMA membership up - Radio station to move

May 5:

Noise "fix" now delayed to May 18 - Update on 5 condo developments - Legal clinic closes at Y

April 28:

Super-hospital opens on Westmount's doorstep - Residents weigh in Prince Albert plans - Teens caught by PSOs for breaking city streetlamp

April 21:

M. Smiley's Highway - March home sales report - Volunteer soccer coaches sought

April 14:

Pay-by-plate parking - Earth Hour: Beats last year's results - Underdog Noushka

April 7:

'Poetry and Pastry' - Gender neutral bathrooms at Dawson - Nine Lives & Underdog

March 31:

Services on borderline streets - PAC's 100th -Gilman Pavilion to stay

March 24:

Selby greystones - Council expenses drop, salaries frozen - island-wide radio communications network

March 17:

New hydro hike - New rector at St. Matthias - Graffiti tagger arrested

March 10:

Parking changes approved - 180 frozen water services - Make your own comet

March 3:

Traffic flow dominates citizen concerns - official LEED gold certification - Merchants worried about disruption

February 24:

10-story 'Claremont' complex - ECS Midget girls - English theatre - new process for Sports & Rec online sign-up

February 17:

Resident-only parking - Noise mitigation report Thursday - Speed up sound barrier study

February 10:

New Public Works director - Reserved parking around Shaar - Heated sidewalks?

February 3:

Plan to restore Summit Woods - Selby triplexes - Suspects tailed


January 27: Bill 3 pension reforms - Turcot update meeting draws ire - International designer celebrates

January 20: City clarifies toleration of snow removal - Energy savings at WRC reach $14.6 K - Remembering Douglas Robertson (1937-2014)

January 13: First storm of the year - Power holds steady as branches fall - City to pay Pomerleau $272K



2014 (46 issues)



December 17: Tax hike at 2% - Crime remains 'low' - Hospital officials deny noise

December 9: New zoning in southeast - Liberals wooed - User-friendly 'nuisance, morals' by-law

December 2: MUHC's parade - bullet-proof Public Security - Building permits & August transfers

November 25: Firefighters help foil armed robbery - Blue collar strike - 'Glee'-style showdown

November 18: Traffic trial set - Tree removal at WAG - October sales: Sudden rush

November 11: Big zoning changes proposed - 30 new parking spots - itinerant issues

November 4: WRC wins half-million dollar award - MUHC's infrastructure won't be ready for hospital's opening

October 28: Honey harvested from library -Tickets for leaves on sidewalk - Scaffolding collapses

October 21: Permits may soon be needed for removal of most trees on private property - Dog safe after hour-long pursuit

October 14: Dog run site unveiled - "Nightmare on Metcalfe - Toddler freed

October 7: Fire at Public Works - Hydro Westmount tests LED - Nature Pet Centre no longer sells puppies

September 30: 53% of garbage diverted in 2013 - City-wide test of CodeRED - House on Clarke hit again

September 23: Technical study of Greene on-ramp - MUHC: Sound studies to be conducted - Signs of squatters in Selby building

September 16 : Sound barrier options - Noise from trains / hospital - New fraud scam alert

September 9: 10 new parking spots - new dog run poll - WRC finalist for environmental award

September 2: Enrollment record at Dawson - Lawn bowlers compete Saturday - New Faculty at schools

August 26: Dog run report raises questions - New police commander - Back to School

August 19: 3 sites proposed for dog run - New city website goes live -Record attendance at "Bouncing Boys"

August 12: Deegan named to run city - tennis courts get okay - Ferrari party

August 5: More family-friendly hours at the pool - Plan revealed for dead-end - Locals compete at World Masters

July 8: Oak leaf to brand new square - Communities in Bloom evaluation on July 21

July 1: Metcalfe demolition - Rain basin tested - 45 new trees at WRC

June 24: St. Catherine rezoning - Rehab of Summit Woods - Local bank robbed

June 17: City's 2013 surplus confirmed - Hillside hit-and-run - Automated ticket system launched

June 10: Dog run mandate - Bees coming June 25 - Stolen $5,000 bike recovered

June 3: First water meter at City Hall - Food Network signs Park - Pedestrians should wait for signals

May 27: Westmount rec centre wins UMQ innovation award - 100 years later

May 20 : 'Bibliomachine" at WRC - Wayling wins award - Lawn bowling open house - Interlink concert

May 13: WRC café - Superstar Italian chef - Campbell to retire - Colquhoun first woman to senior PSU ranks

May 6: Cabot Square closure - Honey bees - 50 city-owned properties

April 29: Trent hails Couillard's new ministers - Five council goals developed - Westmount's construction values drop 10%

April 22: Resident trapped in a tree rescued - $42,000 sound barrier study - Turcot project started

April 15: City emergency alerts with CodeRED system - Election round-up - Sherbrooke St. trees fall to Dutch elm


April 8:

Average hydro hike 4.3% - Campbell looks back - Short-sleeved man...

April 1:

Hillside regiment, 67 years - Trent on CTV panel - Dodge's 2013


March 25:

City freezes commercial-to-residential conversions - Sports sign-up open - Half-billion years of history

March 18:

Candidates share refund of election expenses - Richard Lord (1929-2014) - Police ticket 80

March 11:

Delay of 175 Metcalfe permit - New dog run targetted - Crime remains low

March 4:

Wild temperature swings cause burst pipes - City joins fight against end of home mail delivery - Police ticket 135

February 25:

Hydro identifies need for investment - a 21-year hydrocarbon saga - Remembering Judy & Marc

February 18

- Gold-level WRC runs on electricity - Cottonwood's stump - City settles claim with Montreal

February 11:

By-law to limit medical offices 'deemed approved' - Provigo hopes to build at Claremont

February 4:

Burglars steal $150k of valuables from local shop - Taxes climb 3.4% - Capital Works spending

January 28:

City to open zoning register - Major renovations at Atwater Library - 3% to 4% tax increases

January 21:

McBain to head Public Security - Wiltshire wins Victor Phillips award - Beer Review

January 14:

City budget deferred till Jan 27 - Alexis Nihon undergoing major renovations

2013 (46 issues)


December 17: Vic Hall policy challenged - Library friends raise $700 for Megantic - Marianopolis' O'Keefe

December 10: Harvey wins inaugural award - 5% tax hikes foreseen - Book Swap

December 3: Ta reinstated at HydroWestmount - Centennial for Westmount Park School - Kippen honoured

November 26: Tax rates unknown till January - Vic village retail news - Safdie's plays

November 19: Controversial 'advert car' on Greene Ave. - Pomerleau payments reach $36M (net) - Gallery lauded

November 12: Opponents go to court to annul church re-zoning - 72-hour survival kit - Pless recognized

November 5: RMR gears up to turn 100 - Women take council majority - First 'swim' in pool

October 29: Rec Centre opens for ice programs - New Prince Albert Square postponed

October 22: Gainey runs for president - Election 2013 – Who's running

October 15: Out-of-control teen party - Electoral list revisions - Dreaming in Autism

October 8: Road rage against cyclists - Maldoff receives 'emeritus' award - Election 2013 candidates

October 1: Redfern project to post $1M - Rosen sculpture 'Eternal Youth' at Y - Forden house wins award

September 24: 4 'exceptional' past citizens - Election 2013 - Arena's open house

September 17: Greene festival this weekend - Obituary: Lloyd Gross - Kulaga retires

September 10: Council legitimizes Miss Vicky's operation - Council rejects neighbours' demo appeal

September 3: 5 Saisons, city battle traffic - Updates on safer railway 'living'

August 27: Metcalfe condo scaled back - District 5 in rapid change

August 20: Open house to tour new arena Sept. 22 - Only Côte Rd. zone against Miss Vicky's zoning

August 13: Metcalfe residents appeal Vanguard demo - Library to provide material for Lake Megantic

August 6: 5 Saisons to re-open soon - Recreation centre time capsule - Checkers, shuffleboard

July 9: Councillors, mayor mum - Decision deferred (dog run)

July 2: Empty lagoon & mystery pipe - Delay work: residents tell AMT

June 25: Citizens query re-zoning process for Miss Vicky's - MUHC delayed producing tunnel study

June 18: City, Prospect-ors swing into action against railway plans - Strike shuts down arena work site

June 11: Dog walking limit - Residents fail to change move of dog run - Café terraces to be allowed

June 4: Hearing set for demolition of Vanguard building - new range for arena cost - Local police video wins 'coup de coeur' award

May 28: Leja ceremony remembers - Public Security rescues duck family - Major work starts to redo Greene

May 21: $600K upgrade of WAG - Building activity hits record $109 million - Brickpoint to close

May 14: Reduced construction hours - Rezoning for Miss Vicky's? - Trent apologizes

May 7: Family Day May 25 - Summer sewer rehab - Gas leak on Redfern

April 30: Ash borer forces changes - Pool won't open until August 30: - Last day of post office

April 23: Pretty Ballerinas held up - Megeas recalls Boston Marathon - Temple's interreligious role

April 16: Nolan runs through April snow - 'Greening' of Vic village

April 9: Pool excavation to start this week - Hurtubise appointed to Hydro Westmount

April 2: Dog walker finds missing man - Canada Post rejects appeals

March 26: 5 Saisons opening postponed - Public Security skis for Leucan - Councillor 'stunned"

March 19: Arena/pool project enters 'community' phase - Busy Clandeboye lane got busier this year - St. Patrick's Day parade

March 12: Traffic plan tabled - Deliver pool on time - Indie spring social calendar

March 5: NDG-Westmount' chosen for new riding's name - CRITIQ of language laws - Earth Hour program

February 26: $4.5M raised for arena - New app launched at Westmount High - Maggie Shaddick receives Bronze Wolf

February 19: Shapiros mark 70 years - City served with only three flood suits - Nancy Gagnon to move

February 12: City adopts resolution - Snow removal challenges - camps issue

February 5: Commercial recycling comes to Greene Ave. - Martin to report on Pomerleau arena payments



January 29:

Winter carnival moves to the WAG - Hydro use hits record high in Westmount Jan. 24

January 22:

Snow contractors ask to lift overnight ban - Prince Albert post office on chopping block

January 15:

5 Saisons scheduled to re-open in May-June - Record storm costs city

2012 (47 issues) >


December 19: Taxes up 2% on $93-million budget - Cromwell's impact on Vic village

December 11: Princess Christmas - East rink roof coming soon - Learn Squirreleranto

December 3: Arena beams arrive - Garneau announces for federal leadership - Cooper's hawk sighted

November 27: Dec. 1 marks changes to laws - Public Security reports - Automated ticket system

November 20: Vanguard to move - Nicholas Hoare to close - de Maisonneuve bike path stays open

November 13: Outdoor refrigerated rink - Selected excerpts from The Merger Delusion

November 6: Trent book - Victoria Village - Dr. Woolhouse retires

October 30: photo radar, diagonal crossings, parking, bike lanes - CIBC robbed

October 23: Young banded owl too weak to survive outside - Healthy City recommends options for hydro meters

October 16: City demands night rail work cease - 'No surprise'Neuro may move here

October 9: Special exploratory attention of flooding - Crime low but police target Cabot Square

October 2: Rains and flooding, a historic problem - City being asked to expand Bixi service

September 25: Agglo tax hike suggests at least 3% in Westmount - Westmount Y swimmer masters English Channel

September 18: Contractor allowed heavy equipment at arena on Saturdays - New refrigerated ice rink to go in Murray Park

September 11: Neighbourhood alert leads to suspect in car break-in - Couple escapes injury as tree limb falls on car

September 4: Familiar faces return to front-line duty in Westmount - Geoff Molson named to lead $6-M arena/pool campaign

August 28: Riverview could become Westmount's first green lane - Separation talk dominates candidate Q&A

August 21:

Meet the Candidates for the upcoming election on Wednesday, August 22, 7:30 pm at Victoria Hall -

Public Security's power - Juveniles armed

August 14: Council: Don't wipe Westmount's name off map - Drainage problems deferred to residents in short term

August 7: Officers warn 4 owners not to leave dogs in hot cars - Fire strikes house, cars - Duffield leaves Public Works

July 10: City widens investigation in wake of July 4 flooding - Anti-mask by-law passes despite questioning

July 3: Merchants seek vision based on neighbours' input - Public Works gears up to repair water mains, roads, sewers

June 26: City deluged with flood claims - Top court rules Rossy tree death was a car accident - Demo hearing called for on 42 Belvedere Rd.

June 19: Cottonwood to come down - Bell work closes bike path access through park - Club du Village to close

June 12: Mismanagement alleged, city outlines flood action - Nicholas Hoare bookstore gets stay of execution - Council tables anti-mask by-law

June 5: City moves to reduce water use - Flood wreaks havoc - Building boom reaches new $80-million value

May 29: City moves to retain 'viable' commercial district - Fate of landmark cottonwood hangs on experts' report

May 22: Public Security recruits 8 more patrollers - Family Day to be outside Saturday - Squirrel incidents raise suspicions

May 15: Lansdowne dog run to stay - Second rink to equal 200 feet

May 8: Architect Grenier explains LEED gold for arena - Construction work violations pile up, by-laws enforced - Plant exchange set for May 16

May 1: Tom Thompson is volunteer of year - Andy Dodge joins Independent team - Work at Redfern site off on 'wrong foot'

April 24: Arena work begins as judge rules plans meet promised criteria - WMA has busy final meeting before AGM - New soccer club forms

April 17: Court asked to put freeze on arena/pool project - Parking inspectors struck - Remembering Virginia McClure

April 10: 100 years ago this week: Westmounters die on Titanic - Bike path, Bixi requests pick up speed - Dog run moving to wrong site, opponents contend

April 3: Full-size second rink still an option, 'Shakespeare' goes to original dog run - Tuition hike protests hit Westmount

March 27: Traffic study finds levels back to pre-Ville Marie days - How did the car end up in the wading pool? - 'Smart' hydro meters

March 20: Nicholas Hoare shutting down on Greene - Boots found far from home - Arena demo, new rec centre unopposed at hearing

March 13: City studies criteria to launch diagonal crossings - Alouettes visit Akiva - Marks portrait unveiled

March 6: Montreal wants whole MUHC territory - Arena demo hearing set for March 14 - Aspinall ran city's finances like a 'tight ship'

February 28: Library updates safety measures, directives - Cllr. Lulham: City won't be muzzling dogs - Lansdowne traffic challenges continue

February 21: First Don Wedge awards this spring - Worker rescued from crane - WMA endorses city's recreation centre plan

February 14: Overnight snow removal to be allowed after 10 cm - City buys pool time at Y - Gas leaks force power shut-off to 6,000 addresse

February 7: City, contractor agree on new arena/pool plan - 345 Victoria tenants asked to go - Church properties have new secular owners

February 1: Study of Vic village aims to update city plan - Winter carnival begins Thursday - Westmount Y kicks off centennial

January 24: Trent holds out hope for pension relief - Council cracks down on 'everlasting' worksites - Westmount, national historic site

January 17: Low snowfall spared city some $400K,... till now - MUHC Glen facility to receive record-breaking $10-million donation

January 10: Tax auctions fail to materialize - 2012 to unfold as the 'Year of Traffic' : Trent - Peewee A Predators, champs


December 20: Pomerleau bids $36.4 million, a 'historic moment' - Taxes up 3.3 percent in $93-million budget - Capital works to cost city $6.7 million

December 13: Church Hill accident a "wake-up call", spawns other issues - City pledges higher dog run fences after dog killed by car

December 6: Car looked like a bomb - Residents seek garbage crackdown - Agglo increase smaller for Westmount in 2012

November 29: Accident prone areas under study - Naked woman caught in 'indecent act' behind city hall - Jutras retires

November 22: Hope fades for agglo pension relief in 2012 - Artisan festival generates $4K for PSU food drive - Bike path rerouting launched

November 15: Are 7 fire incidents related? - Sherbrooke bus lanes still pending - City's 2012 budget expected to rise at least 3 percent

November 8: Phase 2 now launched for arena/pool bidders - City sounds alarm over potential ash borer invasion - Bike path closure defended

November 1: By-law to ban recycling, compostables in garbage - Metro grocery re-organizes shelves after 10 years - No underground stream

October 25: Close bike path this winter, says ATC - Plourde: Graffiti program 'starting to show' results - At a glance: NDG & Westmount's lanes

October 18: Phase 1: Six consortia vie for arena/pool project - Library to hold eReader 'petting zoo' on Oct. 30 - Smart Living Day

October 11: Three local boys quizzed on second park fire - PSU launches 'wheels-to-curb' campaign - Academy water, sewer work to start mid-month

October 4: Traffic study offers masses of data to end first phase - Toddlers unhurt when struck by runaway car on Church Hill

September 27: 'Race is on' to find building consortium for arena project - Rotary starts up collection again

September 20: Lemay out, consortium sought - Reserved bus lanes expected to have huge impact - Suspects still missing from Greene robbery

September 13: Mayor's response to arena skeptics dominates council meeting - Argyle Ave. fire - 16% of homes do not conform to smoke detector bylaws

September 6: Yay Arlington! - Westmount to declare Sept. 24 as Car-Free Day - Four groups opt to present briefs to traffic consultants

August 30: Bye bye Irene! - City asked to outlaw new wood-burning units - Education issue: See profiles, p. 8-10 and schools, p. 13.

August 23: Demolition: a rising trend? - Controversial, unfinished Côte Rd. house for sale - Suburbs up against a wall on agglo budget

August 16: City to make first claims after graffiti arrests - Crime samplings show overall rise - Pedestrian lights for Clarke/Sherbrooke?

August 9: Sally Aitken (1937-2011) - Arena/pool delay to keep small rink in operation - Redfern demo approval faces at least one appeal

July 12: On-street parkers win reduced fee hikes - Licence plate scanner hits the road - City to renew SPCA contract as last resort

July 5: Construction values soar in 2010, off the chart this year - Water main replacement on Sherbrooke - Driveway-challenged houses

June 28: Existing big rink to be open until spring 2012 - Arena/pool construction: some piling, no dynamite, facility to open in summer '13

June 21: Real estate market cools, more snow in 2011 - Bike patrol goes to rescue of baby and dog - St. Jacques exit to open mid-August

June 14: June 21 arena meeting to be for project's neighbours - Four Westmounters inducted into Order of Canada - On-street parking fee doubled

June 8: Defective valve cause of high water pressure - Victoria village street festival set for June 10-12 - Mayor charges petition 'misleading'

June 1: Three new sergeants make Public Security history - 'Safe Walk'audit results expected soon - Jean-Pierre Goyer (1932-2011)

May 24: Water pressure increase affects half of Westmount - Trent named to greater Montreal regional council - 5 Saisons takes a break

May 17: Boeckh foundation creates Samarthji Lal award - MUHC piling to continue into summer - Upcoming Family Day geared to changing times

May 10: City hires arena/pool fundraising advisor - Genivar gets nod to prepare city's master traffic plan - Bixis hit the road in Westmount

May 3: Public input sought on sound barrier proposals - Dawson's Peace Garden planted April 27 - WMA to honour Kiely May 18

April 26: City names Genivar Inc. arena/pool project manager - Westmount to bill Montreal for water-line breaks - Westmount Y hosts Blue Hounds

April 19: City receives 9+1 bids for arena/pool project management - WMA's search for volunteer of the year - PSO's respond to more than 5,000 calls

April 12: Two vote against Greene condo permits, parking loss - R2 rezoning registers set for April 26 - Election campaign underway

April 5: City: New dog regulations to be strictly enforced - City poised to receive 50 Bixis - Overview of candidates running in Westmount

March 29: Tenders called for city's arena/pool project manager - Crime levels remain low in February - Rain leaks into library, again

March 22: New SAQ outlet slated to replace two closures - Earth Hour comes to Vic Hall Saturday - Residents pack council chamber over traffic plan

March 15: Has Cromwell conquered Victoria village? - Sports & Rec targets fall for online sign-up - MUHC site may generate more building

March 8: May Cutler 1923-2011 - Remembering Cutler's mayoral legacy - Merchants reveal recycling woes, call for back-door service

March 1: Vanguard School, Nurses may both leave Westmount - Pension plan seen as key to loyal service - 28 Devon passes first hurdle

February 22: Inuit health support centre moving to Westmount - Blasting, height concerns unite neighbours at Devon hearing - Graffiti doubles, hits record

February 15: Bixis could come to Westmount soon - Move to curb 'supersize' houses goes down mountain - Two loan by-laws up for approval

February 8: Pool may stay open this summer - City: Pension plan now unsustainable - McBain named to new #2 position with Public Security

February 1: City hears back from public on new building rules - Demo hearing set for 28 Devon - Antiques dealer Henrietta Antony to close

January 25: Westmount's outdoor rinks buck closure trend - Westmounters receive awards - Carnival plans now in high gear

January 18: Leash law clarified for Summit - First Montreal homicide of 2011 - Cyclist count begins as path snow clearing queried

January 11: City chooses first hometown Public Security director - Arena/pool to dominate city resources - 2011 issues rooted in the past


December 23: Taxes rise 2.16% on homes, parking rates, fines also up - City of Westmount, Budget 2011 - Capital works budget reduced

December 14: Cisterns, solar panels may be coming to Westmount - Snow removal up to standards? - Budget meeting December 20

December 8: Agglo tax hikes hit taxpayers - City to review truck routes after Lansdowne complaints - Rash of upper Westmount break-ins

December 1: Arena soil analysis now being translated into design - Founder Gervais calls for more Public Security powers

November 23: 5 Saisons demo to be approved, neighbours fed up with 'mess' - City must add $1 million to pension – for 15 years

November 16: Turcot revisions fuel new hope - Car tax seen as benefit to Westmount homeowners - City: look out for wire thieves in parks

November 9: Traffic heading for 'disaster'? - Public Security frees trapped cats - Update on city's sustainability plan

November 2: Summit Park rebranded as 'Summit Woods' - 5 Saisons to be open all winter - Westmount wins Communities in Bloom

October 26: 5 Saisons demo hearing Nov. 16 - Gallery to receive honorary degree -Westmount: a city changed by mergers

October 19: Commercial recycling starts this week - Library gate count rises to 1,000 users a day - Poet Michael Harris shortlisted

October 12: Bike path open this winter - Dog owners offer to pay more - City pushes for noise, dust control

October 5: No stampede against new valuations - 13% lack working smoke alarms - Westmount caught off-guard by work on The Boulevard

September 28: Sports and Rec. is booming - City hall teams compete for cup - Community service enhances quality of life, Pound tells Rotary



September 21:

Tax roll brings 'slight relief ' from past 'excessive' hikes - Westmounters grill MUHC reps - Art Westmount, Celebrating art and architecture



September 14: Two pedestrians hit on Sherbrooke only days apart - Cops trying to get Dawson massacre online game removed

September 7: PSOs crack down on safety as schools resume - Claremont area residents roast Second Cup's 24/7 test run - Council reviews Bixi sites

September 1: Kitchen waste gets big buy-in, city closer to Que. goal - Greene Ave. work on time - City declares Le 4300 structurally safe

August 24: 'Last hurdle': No referendum for arena loan by-law - Hot market, aging buildings raise permits to new level - Westmount showcased

August 17: Sports registration guaranteed for most activities, levels - Dawson reaches out to students on iPhones, a Quebec first

August 10: - In memoriam: Don Wedge - Citizens mobilize for Safe Walk - Arena loan register set for Aug. 17

August 3 - Special Edition: Remembering Don Wedge (1930-2010)

July 13: Compromise ends hot issue - Bixi program fraught with complexities - Hogg back in Westmount

July 6: Commercial recycling is coming - Greene rezoning unopposed - City's key priorities disclosed

June 22: $2-million Greene reno starts next week - New Murray Park courts open - Trent welcomes Montreal's endorsement of CN route

June 15: Tax relief in sight for entire island - 5 Saisons 'rescue' includes village square, indoor parking - Lansdowners alarmed by looming traffic increase

June 9: Public Security returns to ' live ' dispatch with new 911 link-in - Condos planned for Hillside Ave. - Park was patrolled when attack occurred

June 2: Bike link to Lachine canal targeted for Aug. - Grafitti, hit-and-runs up with increased reporting - Contactivity Centre planning for the future

May 26: Arena analysis just released - City council's search to curb light pollution continues - WMA back to more civil style

May 19: Dawson peace garden to take root - Family Day goes zero-waste for 35th anniversary - Landscaping in Prince Albert Park raises safety concerns

May 12: Residents question park safety - Gascogne to be allowed 25 seats - Westmount studying details of new Glen bike link

May 5: Green light for arena project - City reduces appetite for more restaurants in proposed by-law - Honouring HMCS Westmount

April 27: Next steps revealed as arena/pool vote continues - Selwyn House weighs in on arena/pool plan - Community service medals to be awarded

April 20: CEOs reach the pinnacle - Kings rule - Westmount to have input into agglo budget - Underground arena proposal: reactions • added information

April 13: Going underground!: Mayor asks citizens to support latest arena concept - Cedar permit boils over - 493 Lansdowne approved


April 6:

Arena information delayed another week - Earth Hour results provide conflicting opinions - New SAQ to allow both anglo papers

March 30: Aberdeen, Lansdowne projects on tap for April 6 city council - Citizens on new noise by-law - Council okays two major building projects


March 23: City delays arena/pool information package to April - SAQ: Limit of 1 local paper, Westmount 'allowed' English one - Bike path now open

March 16: Dark Sky event kicks off Earth Hour stargazing March 27 - Anglo papers banned from local SAQ - Anne Lindsay at Bon Appétit books

March 9: Westmount High paints for Haiti - City council meeting: Environmental issues dominate - City to clamp down on A/C noise

March 2: Oratory's wooded lots to become nature reserve - PAC: Cedar home still too large - Council reviews another two projects

February 23: Green city conference targets implementation - Construction at future SAQ scheduled to end - Two newspapermen: many links

February 16: PSOs return to regular patrols - Bourdon takes over Public Security - Crime: Big decline in new year

February 9: Council rejects Cedar project in historic public debate - Runaway dumpster on Argyle

February 2: Cllr. Price: 'Serious concerns' if agglo hikes continue - City adopts $9.4 million in capital worksJanuary 26: Tax bite up 8 to 9 percent - Olympic spirit pervades winter carnival - Victor Murciano and Virginia Elliott are off to the Olympics

January 19: Westmount 'guarantees' residents a place in Sports & Rec program - Cedar Ave. house controversy continues to boil - New fencing in place at one dog run

January 12: Aberdeen demo denied - Court won't hear city's $22-million claim - Budgets from Y2K to 2010: Forced fusion, fights and fiscal hikes

2009 (46 issues)

December 15: On your marks, Get Set, GO! - Lulham: 'Streamlining' building permits in the works

December 8: Trent becomes new head of suburban mayors - Arena project under microscope - Westmount's SWAT team storms the arena

December 1: City stops park patrols at night - Reprieve for 5 Saisons - Westmount High paints for Kenyan art school - The self-promotion issue

November 24: Bike path to close for winter later than planned - Debt nearly $40 million - Study honours Judy Berlyn

November 16: BAPE report echoes city position on Turcot project - PSOs won't respond to panhandling - In November, we remember

November 9: Standing committees gone, commissioners named - New life for microfilms - City outlines H1N1 plan

November 2: Elected: T. Price, K. Duncan, G. Ikeman, N. Forbes, C. Lulham, T. Samiotis - Upsets, nail-biters and landslides - Cenotaph service on Sunday

October 27: Project deadline pushed to 2015 - Sunday's vote to decide new council - Westmount's spooky hospital

October 20 THE REAL ESTATE ISSUE - Supremes: Westmounters can't sue Montreal as a class - Tony's chief chairing $2M campaign - Passing the torch

October 13 Westmount's soldiers volunteer to keep Olympians safe - Almost there (Glen access for Superhospital) - Final season for 5 Saisons

October 6: Acclaimed: mayor, 2 councillors - Swansong council meeting packed with business - Full election summary

September 29: Surprise! Arena grant almost $20M - Candidates slow to file for council seats - Remembering Stuart Robertson - Little, but strong

September 22: It's a go: Trent running - New arena design ready- Profile: Julia Deutsch

September 15: Four more announce candidacy (Leahey, Hébert, Price, Drury) - Arena planning costs now exceed $800,000 - Arlington still partying after 40 years

September 9: City preparing recession budget for 2010 - Thompson won't run - Joan Rivers at the Shaar

September 1: Reading to young readers - Ikeman announces candidacy - Sustainability priorities unveiled - Profile: Barbara Covington

August 25: City election plans halt weddings, paper ballots return - Elfie retires after 40 years in Westmount - July brings surge in thefts from cars

August 18: Local militia regiment (RMR) plans family park events Saturday - WAG flyer sparks more debate - Skydiving for charity - Profile: Aaron Fraser

August 11 - Trent prepares to run - Arena tweakings on tap, no WAG study - Marks will not seek re-election

July 14 - Arena/pool decision unlikely by current council - Web audio coming for question period - Mayor, Martin, Lulham and others on WAG arena site proposal, p. 3-7

July 7 - Cllr. Martin: Save $8 million, build new rinks at the WAG - Olympic torch coming to Westmount, volunteers sought - Spreading the wealth of fresh produce

June 30: City looks for bike path remedies - Water leak on Claremont unrelated to Sherbrooke main - New citizens in time for Canada Day

June 23: Montreal gives back but will take away again - Liberals and lovers of architecture - WMA left rudderless in election year

June 16: Totem unveiled in festive ceremony - MP Marc Garneau tables his first private member's bill - :Profile: Douglas Fales

June 9: City invites farmer to share weekly harvests - Council tables 2008 audited financial statement - What's at stake? - Battle for WMA has been won

June 2: Healthy City dives into arena/pool review - Family Day in Westmount - Two vie to head WMA - Profile: Nigel Penney

May 26: New site for Family Day - High hopes for more gas tax $ - Spring Soirée 2009 - Indie's 2nd anniversary

May 19: Hogg, SAQ to switch locations - Exclusive interview with MP Marc Garneau - City: Former Marianopolis site could have spelled 'disaster'

May 12: Police arrest 3 men linked to 73 break-and-enters - WMA chooses Centre Greene's McNally for volunteer award - Profile: Jenny Patton

May 5: Building activity reached new heights before slowing - City reviews preparedness for flu epidemic - Garneau supports Israel on its 61st

April 27: Back to the (arena) drawing board? - Final green-bin area starts up for kitchen waste, garden debris - Sports and Rec awards young athletes

April 21: Coronation of the Kings - Banner year for hockey - Famed photographer Szilasi to exhibit 50 years of work - Profile: Dr. Harry Rosen

April 14 Arena/pool plans revealed at council Most applaud rollout, critics keep low profile - How many should go to Whistler? - Honours founder helps celebrate

April 7: $30-million arena plan unveiled - Flower show boasts green roof - Profile: Captain Mike Finner

March 31-April 1: 900 daily library users recorded in 2008 - Architects argue new limits not needed - Profile: Kathleen Duncan

March 24: Positioning of Bethune traffic light questioned - WMA calls for arena consultation - Afghanistan send-off for RMR

March 17: Building permit values drop 25% - Star gazing event set for Earth Hour - Archer freed in Darfur- Profile: Patrick Martin

March 10: Arena design roll-out planned for April 6 - Tax money slower than usual - Westmount in Africa, again

March 3: RMR to send 18 to Afghanistan - New arena petition urges progress - Barbie celebrates 50th at the library - Profile: Tony Moffat

February 24: Phase 3 of kitchen waste pick-up starts soon - Paying Montreal for 'gift' of water - Williams, Lord mark Black History Month

February 16: Police solve car break-in spree - Changing face of Public Security - Arena parking being re-costed - Profile: Cynthia Lulham

February 10: No more (recycling) sorting - Carnival-time in Westmount - Westmount studying truck side-guards, backs Jessica Campaign

February 3: Power demand hits record - Arena wish list downsized, sustainability vision presented - Surrey Gardens up for development - Profile: Louise Penny

January 27: Residents shocked by 7-year rebuild of Ville Marie highway - Steele marks 30 years as a milkman - Winter carnival features new events

January 20 'Rules are rules': neighbours lose demolition appeal - Anna Gainey returns to Roslyn - Council pay rises 6%over 3 years

January 13: Library contest encourages reviews - Glitches plague city council web postings over holidays - Profile: Kenneth M. Near

2008 (37 issues)

December 17: Homeowners face 1 percent tax hike to ease past burden - Council hails 6-year blue-collar accord - Closing an era (Sgt. Robert Stringer)

December 9: Court upholds city's discretionary powers - Totem to be restored - Superhospital update: On track to provide new types of care

December 2: Peanut allergies fuel curb on wildlife feeding - Lexington Ave. dust-up - Draft unchanged by agglom budget - Profile: George Bowser

November 25: Westmounters leave giant eco-footprint - De Vries to Ahuntsic in staff shuffle - Horsing around atWestmount Park - Profile: Nicholas Hoare

November 18: Hockey enrolment 'explodes' - New trial replaces arrest warrant - Food for the holidays - Profile: Irene Marks

November 11: City pension plans well protected despite crisis - Most join in new compostables pickup - Lest we forget

November 4: Local taxes likely to stay at par - Local taxes likely to stay at par - Travis on child-raising - Profile: Bruce Anderson

October 28: Haunted House becomes daylong event - Council retreat explores governance - Profile: Guy Charette

October 21: Get safe, go eco at 'Live Smart, Live Green' - Arena-plan skeptics go online - Roadwork nears completion

October 14: Can suburban taxpayers sue as a class? - Customer service a priority for 'new' Public Security - Profile: Nicole Forbes

October 7: Quebec's only Reformed Episcopal Church forms here - Who's responsible for 172 'orphan' sidewalk trees? Federal election: Candidates' last leg

September 30: Hundreds appeal for new arena - St. Louis' farewell - Spirit of Bill 22 dying? - Profile: Mary Sancton

September 23: Citizens press for action on rail line - Last council meeting for retiring Bruce St. Louis - Westmount en-visioned - Profile: Gabrielle Pilot

September 16: Kitchen waste pickup expanded to encompass half of Westmount - Council adopts 27 Bellevue permit change - Profile: Commander Michel Wilson

September 9: City to be one big, open studio - Bead Emporium closes - Westmount, Africa - Re-cycle your bicycle and lend a helping hand - Profile: Stan Grossman

September 2: Election coverage: Meet the candidates - Motion fails in rare 4-3 vote - Welcome tax drives 2007 surplus to $5 million - Profile: Lucy Stojak

August 26: Smart Living goes green this year - City starts massive search for sustainability views and actions - Profile: Tom Thompson

August 20: Changes bring two 'home' to Westmount - We are Westmount, we are weekly (until October 1 at least) - Profile: Christina Anderson

July 15: Hydro Westmount brings in $3 million - Lagacé Dowson, from talking to running - Profile: Jim West

July 2: One island, one uniform? - SUMMER on SPRINGfield - Selwyn teacher Nicoll retires to standing O - Profile: Chil Heward

June 25: Public lane to be rebuilt - School's out for students, retiring teachers - Fun Run raises money for local YMCA - Canada Day in Westmount

June 17: One tax bill, less money to agglom - Roslyn closes English stream, teacher Rill retires - Mayor: Local control of security key - Profile: Men Who Read

June 3: Kitchen compost nears 2 tonnes - Recycling the park bike path - LCC's new Chamandy arena - Profile: Mayor Karin Marks

Addendum: Return to Roslyn by Kristin McNeill

May 28-29: The Independent turns ONE! - Family Day: Bigger than ever - Profile: Lesley Moffat

May 20-21: Soccer fever sweeps Westmount - NOVA fills healthcare gaps - Westmount's new ERUV - Profile: Dramatis Personae

May 6-7, 2008: Kitchen waste pickup starts - There's always next year - Is Westmount Square tunnel no man's land? - Profile: Wanda Potrykus

April 29-30, 2008: Argyle raises funds for first time - 'Walking Wednesdays' gets kids ... walking - jTeens wrap up successful first year - Profile: Barbara Moore

April 14-15, 2008 - Bronfman house aims for new benchmark - Green bins on the way - Paris, Westmount

April 2, 2008 - Green roofs are coming! - Tri-fecta for the Tri-llium - Profile: Jaspal Rangi

March 26, 2008 - Scouting trio fundraise for charitable trip to Namibia - Garden group marks milestone - Profile: Gabrielle Soskin

March 19, 2008 - Westmount ushers in civil marriages - Flower show opens for Easter - Profile Dr. Mark Roper

March 5, 2008 - $3 million for water work - Stanton becomes busy hub - Profile: Bill Smith

February 27, 2008 - We'll participate in Earth Hour - Fire station becomes mini HQ - Profile: Healthy City Project

February 20, 2008 - Exploring the secrets of snow removal - Lots of change in '08 - Profile: Amy Felske

February 6, 2008 - Sustainability gaining momentum - Year of the Rat - Profile: Dr. Henry Olders

January 30, 2008 - Bruce St. Louis retires - Winter Carnival - Profile: Morris Shore

January 16, 2008 - Going green on Grosvenor - Mt Stephen Fire - Profile: Echenberg

2007 (14 issues)

Published by Sherbrooke-Valois Inc. 310 Victoria, #105, Westmount, QC, H3Z 2M9

Sherbrooke-Valois Inc. also publishes calendars and Vivva Montreal.