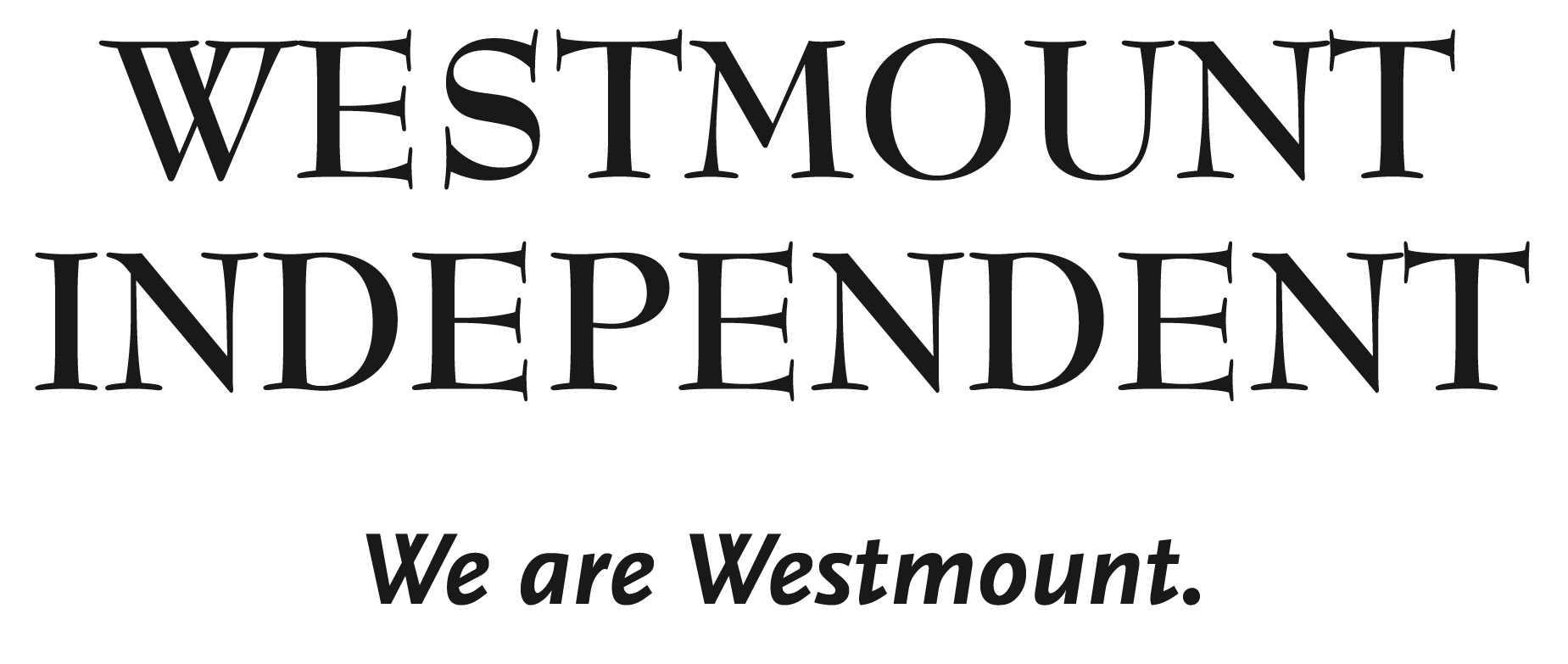 The

Westmount Independent

is an independent, Westmount-owned, weekly newspaper distributed free in Westmount, Quebec, Canada. Westmount is an independent municipality on the island of Montreal, just west of downtown, and a part of the Montreal agglomeration.

The

Westmount Independent

's circulation is 14,500+ copies by Canada Post and at drops around town.

(13,500+ due to COVID shutdowns at many of our drop locations (e.g. city buildings))


Our team of local writers, designers and editors is diverse and experienced. It includes Laureen Sweeney, Heather Black,

Veronica Redgrave,

Ted Sancton, Andy Dodge, Martin C. Barry and

Ralph Thompson .



Recent editions:

October 12: Greenhouse cost rises for 'unforeseen' work - Two new assistant directors-general - Library's gradual re-opening



Letters to the editor policy for end of election period:


In keeping with our practice during the previous three municipal election campaigns, letters to the editor published in our last issue (November 2) before the November 7 election that mention a candidate will be shown to that candidate for possible rebuttal in the same issue.
There will be no second "right of reply" to this possible reply. – DP





October 4: Smith acclaimed as mayor - Westmount's landfill amounts - April real estate transfers - Dog-run dust

September 28: Toboggan run returning along with refrigerated rink rental for second winter - Preliminary reaction to Independent's editorial
Spotlight on Real Estate: September 2021



All our past issues are online!

Looking for older editions? Check out our

archives

.



Content & stories

David Price, Editor, 514.935.4537, email: please type "editor", then the "at" sign, then this website's name without the "www"

Laureen Sweeney, Chief Reporter

Advertising sales

Arleen Candiotti, Advertising Consultant - 514.223.3567 - email: please type "advertising", then the "at" sign, then this website's name without the "www"

Accounting
Beth Hudson, Accounting, - 514.223.6138 - email: please type "office", then the "at" sign, then this website's name without the "www"

Classified ads: www.westendclassifieds.com



Westmount links:

Westmount Historical Association


Distribution:

The Westmount Independent is distributed by Canada Post in Westmount and at drop-offs around Westmount.

Most reliable pick-up: 310 Victoria Bldg. lobby (Victoria Ave. and de Maisonneuve Blvd.)

2nd most reliable pick-up: Metro grocery store (Victoria Ave. & Sherbrooke St.)

Also: Victoria Hall, Westmount city hall, Westmount Public Library, Westmount Square tabagie, Atwater Library and at many coffee shops, salons and waiting rooms.

Letters of Support

14,500+ physical copies DW, plus low-resolution email and web versions ● Distribution: Tuesday to Friday (longer when interrupted by postal holidays)

(13,500+ due to COVID shutdowns at many of our drop locations (e.g. city buildings))


Letters for publication: We welcome your letters but reserve the right to choose and edit them. Please limit them to 300 words and submit before Friday 10 am to be considered for publication the following week. Please check your letter carefully as we may be unable to make subsequently submitted changes. Letter writers should not expect to be published in every issue, or in back-to-back issues, or repeatedly in the same season or on the same topic. Please include your name and street for publication (or borough or municipality if you do not live in Westmount), but not your address (unless you want it published).

Press time: Monday at 10:30 am (except before long weekends, Friday at 10:30 am)
The Westmount Independent is owned by Sherbrooke-Valois Inc. 310 Victoria Ave., #105, Westmount, QC, H3Z 2M9

Sherbrooke-Valois Inc. used to publish the Free Press, calendars and Vivva Montreal, and hosts the website of Price-Patterson Ltd.