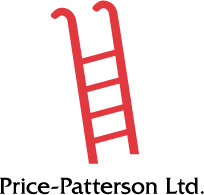 Last updated: March 2012

Home Our books Where to buy Contact us

Price-Patterson Ltd. was founded by Michael Price and Alex Patterson in 1980. (Alex Patterson is not the prominent Montreal lawyer and Bishop's chancellor, whose name is spelled Paterson.) Two years later, Michael and Alex amicably divided the business between them. Michael kept "Price-Patterson" which included the publishing and data base businesses; Alex took the business forms operation. From 1982 to 2004, Michael Price was the moving force behind the firm. Michael's son, David, joined in 2004.

Beginning in 1980 and gathering steam in the early 1990s, the firm published histories, biographies, autobiographies, novels and poetry. In this period, the firm's niche was books that themselves had a niche - a target audience that was excited by the project and that would generate sales for the author and the publisher. The firm has also acted as a printing project consultant.

Price-Patterson Ltd. is supported by SODEC (Société de développement des entreprises culturelles) and thanks them for their support.

We acknowledge the financial support of the Government of Canada through the Book Publishing Industry Development Program (BPIDP) for our publishing activities.